I'm sure you've heard of sulfur before… it smells like rotten eggs! 🍳 If you've ever visited natural hot springs, you'll know the smell that I'm referring to, as sulphur is commonly found in these natural springs and clays from the volcanic regions 🌋.
Smell aside, did you know that sulfur can be used as an effective acne treatment?! The thought of rotten eggs still putting you off? Read on to find out why you should think of giving it a try!
---
What Is Sulfur?
Sulfur is a natural, chemical element that is an essential part for all living cells. Sulfur can be found in rocks and minerals and is essential for plant growth. It's also found throughout our body in amino acids, vitamins, and our skin and hair. It's yellow in colour and has a strong smell (hello rotten eggs!).
Nowadays, sulfur is often used to make fertiliser, pesticides and can also be used to preserve food and even wine (look at a bottle of wine and you'll see 'contains sulphites' on the back!). When it comes to skincare, however, you'll commonly find it in acne spot treatments, masks, and soaps.
---
How Does It Work?
Thanks to sulfur's antiseptic, antibacterial and antimicrobial properties, it is often used as a powerful acne-fighting ingredient. When applied to the skin, it has the ability to wage a war on the acne-causing bacteria P. acnes. Its effects are comparable to benzoyl peroxide, which also kills bacteria on the surface of the skin. Whereas, salicylic acid works differently by getting deep into the pores to clear them out. Sulfur, however, tends to be gentler on the skin compared to those ingredients and so can, generally, be better tolerated by sensitive skin types.
As well as fighting bacteria, sulfur can also target fungi and various parasites.
Skin Benefits Of Sulfur:
Dries out blemishes: sulfur can absorb and reduce sebum (oil) on the skin. When applied to the blemish, sulfur works to dry out the skin so it can then be sloughed away.
Promotes exfoliation: sulfur works to exfoliate dead skin and draw out impurities which prevents clogged pores.
Treats sensitive skin conditions: because sulfur is anti-inflammatory and helps to soften and exfoliate thick, dead skin, it's often used to treat acne, psoriasis, and seborrheic dermatitis or dandruff. It's also been known to treat eczema and rosacea.
---
What Types Of Acne Does Sulfur Work For?
Sulfur tends to work on acne that is mild to moderate in severity. The spots it tends to work well on are non-inflammatory spots, so your whiteheads and blackheads. This is because these spots are formed by oil and dead skin cells that combine and get stuck in your hair follicles. So, because of sulfur's ability to exfoliate and absorb sebum and impurities, this is why it tends to work best on these kinds of spots!
As for your more severe acne, which tends to present with inflammatory spots, like papules, pustules, nodules and cysts, sulfur (generally) isn't a strong enough treatment alone. This is where benzoyl peroxide and salicylic acid may be more appropriate!
---
But What Do I Need To Be Aware Of With Sulfur?
It's drying and therefore, can cause irritation to skin (but it has to be said that it's less drying than benzoyl peroxide and salicylic acid)
Some people can be allergic to sulfur so ALWAYS test patch before trying it!
Sulfur naturally has a high pH which Paula Begoun (Paula's Choice), says can cause skin sensitivity and encourage the growth of bacteria on the skin. Paula recommends azelaic acid, salicylic acid and benzoyl peroxide as your first line of defence against spots.
If overused, sulfur can cause damage to the skin's barrier which can lead to irritation, redness and worsening of spots (since it is an exfoliant!).
So, a few things to be aware of with sulfur products but to reduce the chances of these things happening, test patch it, build up tolerance and don't overuse it (i.e. don't use it AM and PM, every day!).
---
Who Should Avoid Sulfur?
Those taking prescription medication, such as Roaccutane, which is already incredibly drying. Combining Roaccutane and sulfur products could lead to excess peeling, itchiness, drying and redness. 
---
How Can I Fit Sulfur Into My Routine?
So depending on the product form that you go with, sulfur can be found as a targeted spot treatment, mask or face wash. It's generally advised that you don't use these types of products daily. It's more appropriate to use them once or twice a week or when you have active spots.
---
Suggested Products
Kate Somerville EradiKate® Daily Foaming Cleanser, buy here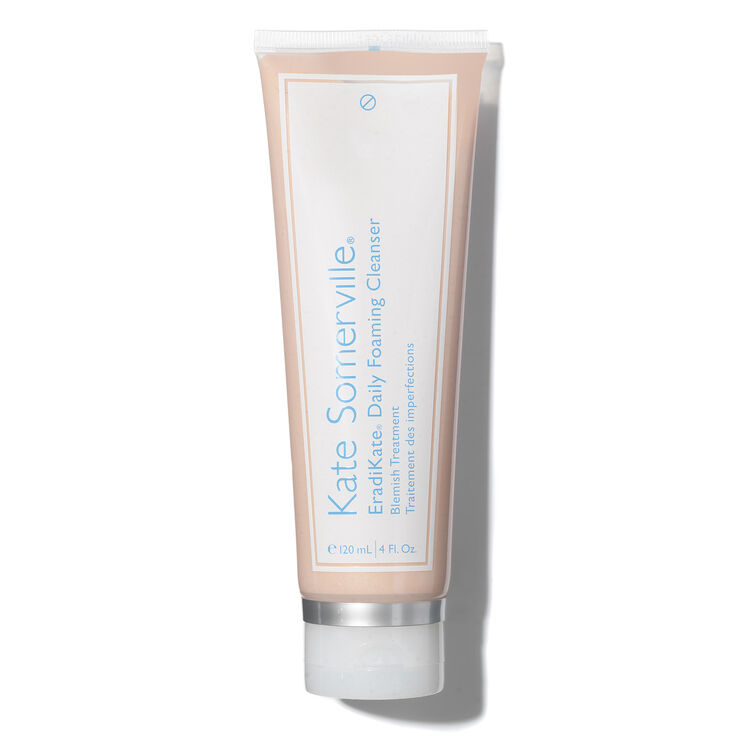 Bioderma Sebium H2O Micellar Water, buy here
Sunday Riley Saturn Sulfur Spot Treatment Mask, buy here
Peter Thomas Roth Therapeutic Sulfur Mask, buy here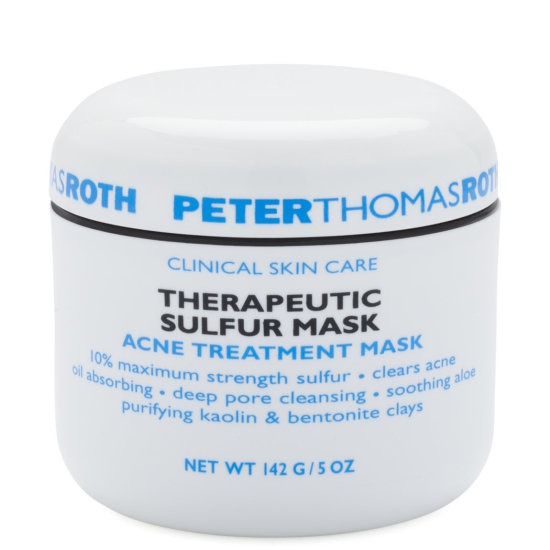 Malin + Goetz 10% Sulfur Paste, buy here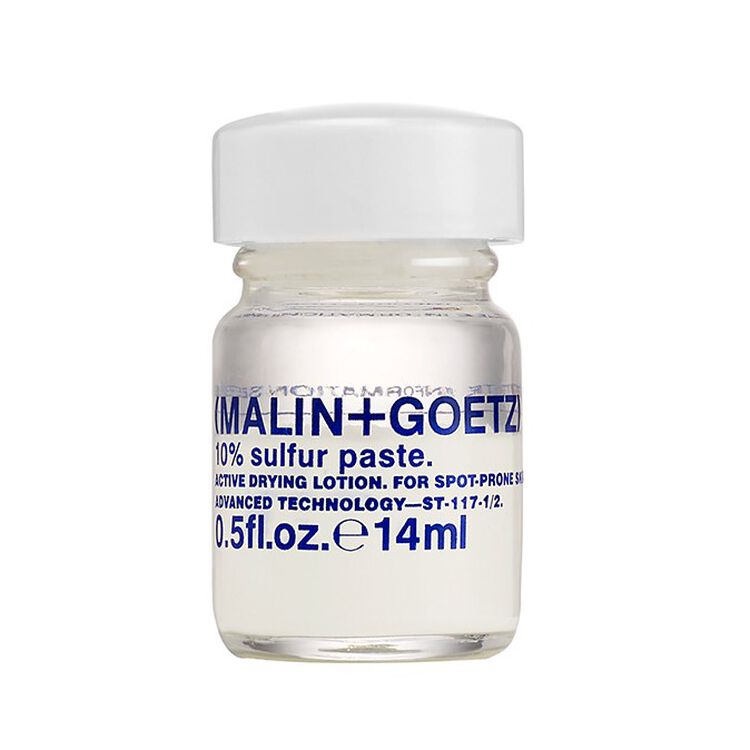 Kate Somerville EradiKate® Blemish Spot Treatment, buy here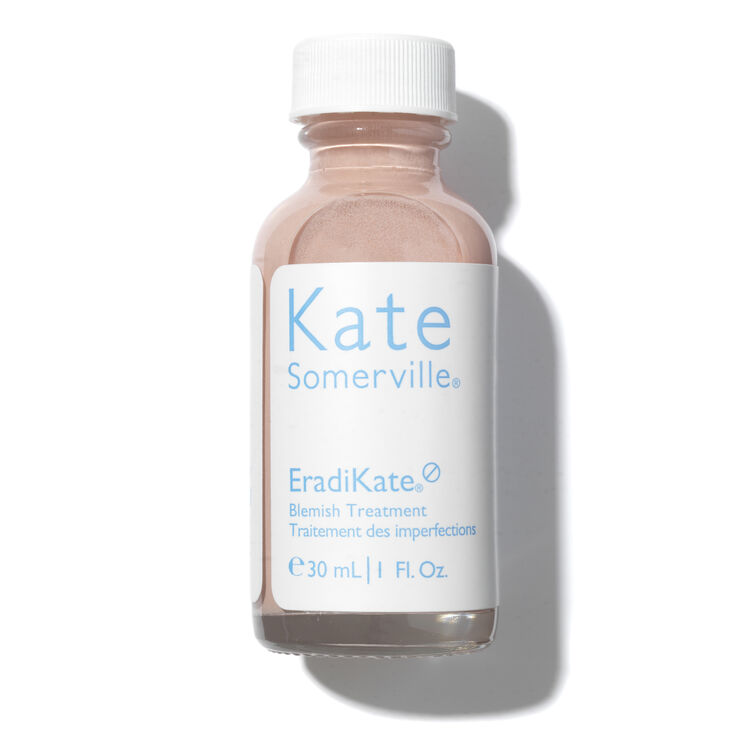 ---
Hope you found this blog useful if you've been wondering about sulfur as an acne treatment! It's definitely an ingredient to have in your arsenal and I can reassure you re: the smell… it's barely discernible in these products you'll be glad to know!
Love & Knowledge
S A M A N T H A
X
P.S. If you want to learn more on some other skincare ingredients (e.g. retinoids, vitamin C, niacinamide…), you can check them out here!
(Visited 365 times, 1 visits today)